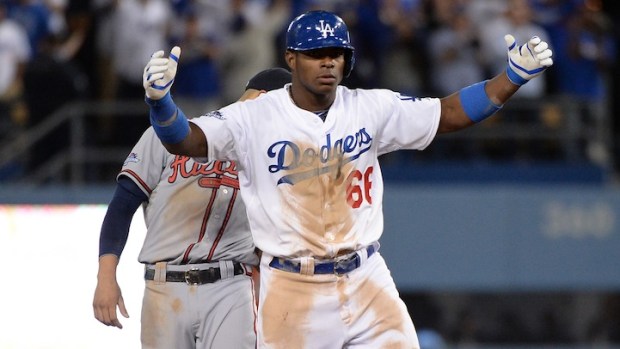 For all of LA's star power, St. Louis has the superior lineup top-to-bottom. There's legit MVP candidates (
Matt Carpenter
and
Yadier Molina
), postseason legends (
Carlos Beltran
and
David Freese
) plus one of the best pure hitters of his generation in
Matt Holliday
. Los Angeles isn't short on bats by any means with
Yasiel Puig
,
Hanley Ramirez
and
Adrian Gonzalez
fueling the Dodger offense, but in a slugfest I'd take the Cards.
However, I don't think that's going to be enough to compensate for St. Lo's lack of top-end starting pitching outside of
Adam Wainwright
. The Dodgers are clear favorites because they are in possession of the best pitcher on the planet (
Clayton Kershaw
) as well as a former
Cy Young
winner in
Zack Greinke
. That pair of aces makes them nearly unbeatable in a short playoff series. If Wainwright isn't in top form, the Cardinals are screwed anyways.
The Cardinals have the bats, but the Dodgers have the arms. In October, pitching reigns supreme and is going to make the difference in this series. With that in mind, I'm saying Dodgers in six.