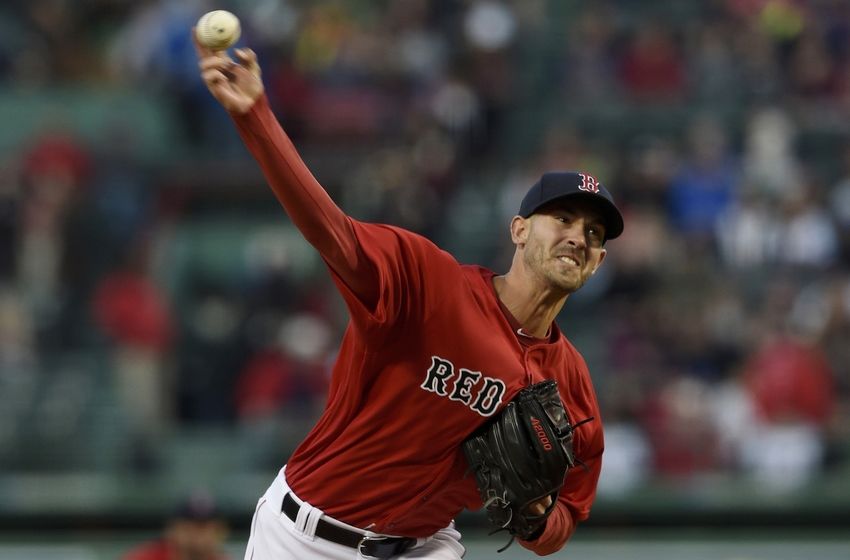 When Boston needed an ace last year, Porcello stepped up (BoSox Injection)
When the Red Sox signed
David Price
to a
seven-year, $217 million contract
last winter, they got one of baseball's finest pitchers in return. In a rotation without a clear number one starter, he immediately became Boston's undisputed ace.
In his first season with the Red Sox, however, Price was anything but. He struggled mightily during the first half, carrying a 4.74 ERA into July before settling at 3.99 -- his worst mark since he was a 23-year-old rookie (as was his 1.20 WHIP). He surrendered the most hits (227) in the Majors and was prone to mid-game meltdowns, including one that ended his lone postseason start after 3 1/3 innings.
Thankfully for Boston, another pitcher stepped up to lead its rotation. Enter
Rick Porcello
, Price's former teammate in Detroit who now finds himself flanking the 2012 AL
Cy Young
winner yet again.
Only this time, the roles are reversed. Porcello was Boston's top starter in his second year with the club while Price is still finding his groove. After scuffling in his Red Sox debut, Porcello bounced back to win the AL Cy Young, leading the Majors with 22 wins and a 5.91 K/BB ratio.
Porcello's success wasn't just limited to 2016, either, as he was arguably Boston's best pitcher in the second half of 2015, posting a 3.49 ERA after Independence Day. He was even better down the stretch with a 3.14 ERA over his final eight starts. Since coming off the Disabled List that August, Porcello has looked like a completely different pitcher, striking out batters at the highest rate of his career.
Once a ground-baller who struggled to miss bats, Porcello's now a whiff-machine. He went from middle-of-the-rotation innings-eater to staff ace almost overnight–a truly stunning transformation. He began relying on his sinker again after getting away from it in the early part of 2015, mixing it with nasty change-ups and cutters. The result has been a whole new pitcher; Rick Porcello 2.0.
Of course, Porcello is unlikely to be the ace in 2017 with
Chris Sale
now on board and Price expected to bounce back, but he doesn't have to be. Even if he regresses to 2015 levels, he'll still be a strong number-three -- precisely what the Red Sox were hoping for when they signed him to that
$82.5 million extension
.