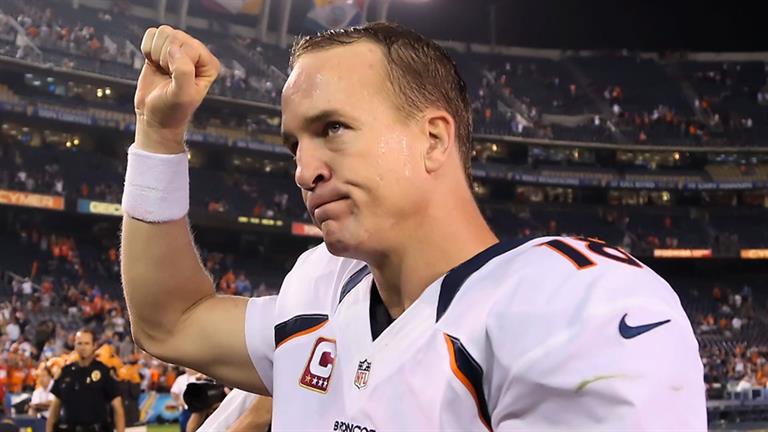 Manning has a rare opportunity to go out on top (Biography.com)
Amid reports that the Denver Broncos are preparing to
move on
without its Super Bowl winning quarterback (welcome back,
Brock Osweiler
), who
plans to retire
by week's end, I'd like to urge
Peyton Manning
to please do so. After what he just did, winning his second Super Bowl at age 39, he has nothing left to prove*.
*
Except, maybe, that he didn't use HGH or sexually assault one of his female college trainers, but those are things that can't be proven on the gridiron.
Seriously, what else is there left to achieve? He's thrown more yards and touchdowns than anybody. He's won five MVPs, all of them deserved. Then, he capped it all off by beating a heavily favored Panthers team in Super Bowl 50. It was the storybook ending that most athletes only dream of. Tacking on another chapter would only spoil it.