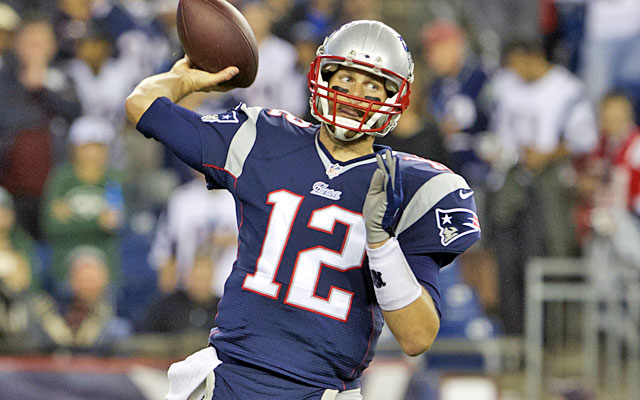 Brady was in top form in the Pats' rout of the Bears this afternoon (CBSSports)
It was another glorious fall afternoon in Foxborough as the New England Patriots walloped the Chicago Bears 51-23.
The game was over by halftime, at which point the Patriots already led 38-7. Tom Brady continued his recent resurgence with one of the best games of his career, highlighted by five touchdowns including three to his favorite target Rob Gronkowski. The others went to Brandon LaFell and Timothy Wright. Brady was remarkably accurate, completing 30 of his 35 pass attempts for 354 yards as he tore Chicago's secondary to pieces. Of the five passes Brady failed to complete, four were dropped by his receivers.
Brady looked even better in comparison to Jay Cutler, who was absolutely miserable in the first half. Cutler lost a fumble and was picked off in the closing minutes of the first half, with the fumble recovered by Rob Ninkovich for a crushing touchdown. By the time Chicago's signal caller got his act together in the second half it was far too late, with two of his three touchdowns and the majority of his 227 yards coming in garbage time. I wonder what Brandon Marshall has to say after this one.
With the win New England moved to 6-2 to remain one game ahead of the Buffalo Bills in the AFC East. After a shaky September the Pats were unbeaten in October, winning all four of their games. They'll look to extend their home winning streak to 14 against Peyton Manning's Denver Broncos next Sunday.