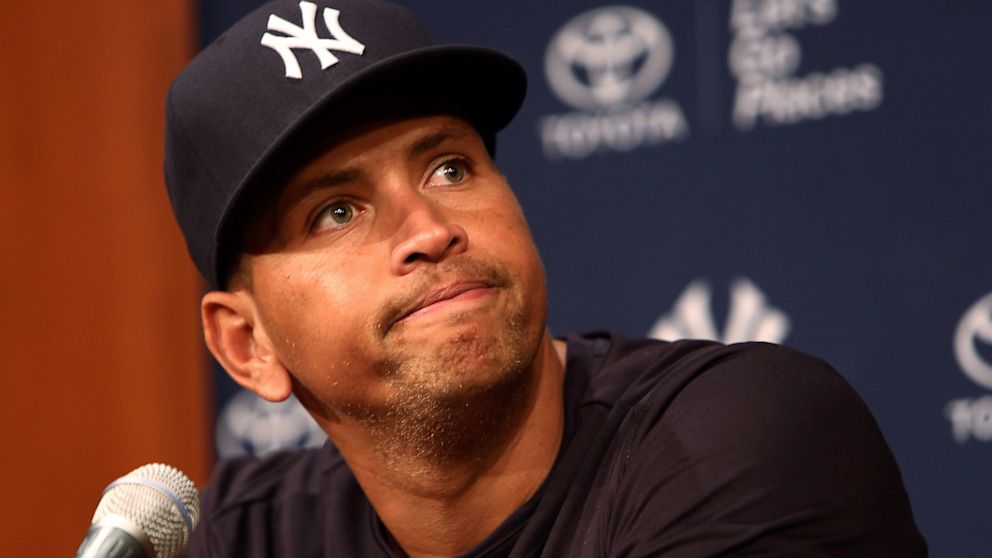 Alex Rodriguez is finally answering for his PED infractions (ABCNews)
In recent years, it's been a total crapshoot trying to predict how many games
Alex Rodriguez
could be expected to play in the coming season. Once a model of health who could regularly be counted upon to suit up almost everyday, Rodriguez has averaged just 111 games played per season since signing his monster ten-year, $275 million contract following his monster 2007.
Well as of today, Rodriguez--now 38 and with 20 big league seasons under his belt--will not play a single game in 2014. His original
211 game suspension
, handed out last August, was
reduced to 162 games
, which will cover the entire 2014 regular season (and postseason, if the Yankees should make it there). It will be the largest PED-related suspension in baseball history.
A-Rod, a man who was supposed to smash the game's most prestigious records, now has the most dubious one in the sport.
The suspension, now official, puts on exclamation mark on the collapse of Alex Rodriguez, indisputably one of the greatest baseball players who ever lived. The reputation he once worked so hard to maintain has been reduced to ashes, and he is nothing more than a glaring black mark on the sport he has dominated like few others have.
It's sad. One gets the sense that over the past few years, baseball became an escape for Rodriguez more than anything else, a place where he could go to get away from the incessant noise he created off the field. He cherished the game he was paid so handsomely to play. Baseball might not have always seemed like his
top priority
, but it's impossible to question his work ethic and the amount of preparation he put into each and every game. Now his sanctuary is being taken away from him.
And he is being taken away from us, the fans, which saddens me. Not because I like(d) Rodriguez (at this point I think it's fair to assume nobody does) but because he's a constant source of entertainment. Who else match his knack for
daily drama
,
unintentional comedy
,
constant feuding
,
lack of self-awareness
and
misguided attempts at love
? The answer, of course, is no one. Even as his skills diminished, A-Rod found himself in the news (and in trouble) more than ever before. He became daily cannon fodder for the press, causing his already bright star to soar just when it should have begun to crash. We can mock Rodriguez for a
great number of things
, but the man sure knows how to stay relevant. He absorbs media attention like a sponge.
That doesn't figure to change anytime soon. Rodriguez isn't going to disappear and quietly enjoy his millions. Instead, he plans to continue the fight in federal court. He also wants to
attend spring training
, and says there's nothing the Yankees can do to stop him. He loves the game, and the spotlight that comes with it, too much to stay away. Baseball is his drug, but unfortunately it wasn't his only one.