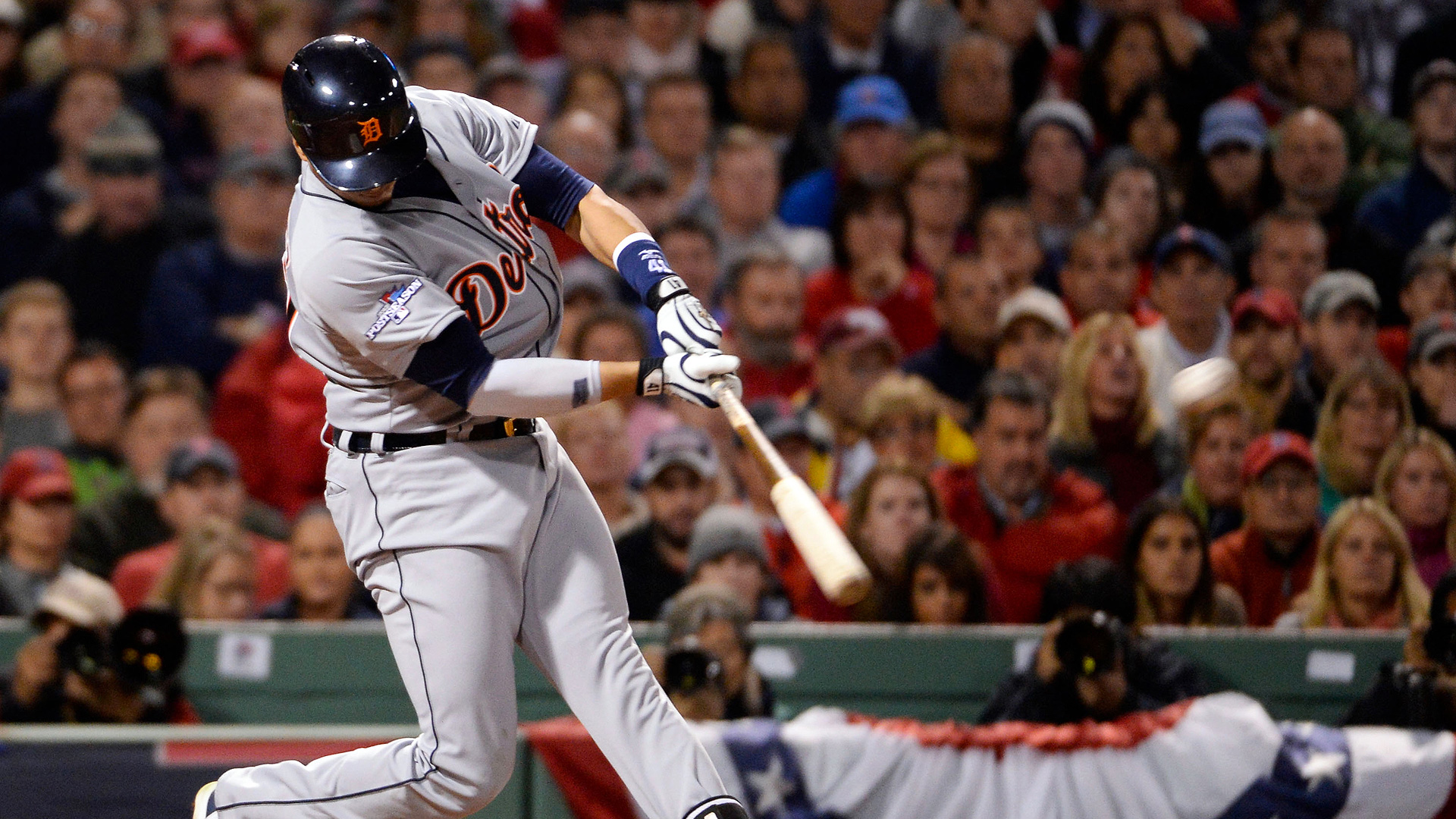 Martinez was a beast last year, but is he worth the money? (ESPN)
Victor Martinez
will likely retire as a member of the Detroit Tigers. The soon-to-be 36 year-old signed a
four-year extension
with the Tigers that will pay him close to $68 million, or $17 million per year. The deal will end shortly before V-Mart's 40th birthday.
Now, this is exactly the kind of deal teams should not be making. Banking on the second half of a player's 30s is almost always a terrible idea, especially when said player spent the first half of his career behind the plate. Usually when teams do that, it's because they're locking up a player's early 30s as well, so they hope to get some prime years out of him before his inevitable descent. In this case, the Tigers are merely signing up for Martinez's decline phase, and paying him handsomely for it to boot.
Make no mistake, Martinez will decline. There's nowhere for him to go but down after a monster 2014 campaign that saw him lead the major leagues in OPS at .974. The career-high 32 home runs at age 35 were
clearly a fluke
, as he had never hit more than 25 before and managed just 26 over the previous two seasons combined. His gap power is legit, as he's now exceeded 30 doubles in a season nine times, but the long ball power is not. He'll be lucky to crack 15 homers next year, let alone 20. He's also painfully slow, which explains how he managed to score only 87 runs despite leading the league in OBP and batting in the middle of Detroit's loaded lineup.
It boils down to this: the player that Martinez is going to be, a two-to-three win player (at best) whose value is tied up entirely in his bat, is simply not worth $17 million a year. He won't be next year, and he definitely won't be four years from now, even though his skill set will probably age well (he hardly ever strikes out and improved his walk rate after three straight seasons of middling walk totals). But if he's just a 10-15 homer guy with zero speed and no defensive value, that's not going to justify his paycheck. He'll also prevent
Miguel Cabrera
from DH'ing on a regular basis, which will lead to more wear and tear on Detroit's
near-$300 million investment
.
Coming off four straight division titles but still searching for their first championship since 1984, the Tigers are still in win-now mode and will benefit from his bat in the lineup next year. They'll probably get at least another productive season or two out of Martinez, but it's doubtful he'll still be pulling his weight in 2017 or 2018. V-Mart's deal also likely spells the end of
Torii Hunter
in a Tigers uniform, as Detroit doesn't have room on its roster for a 39 year-old defensive liability with Martinez as the everyday DH.
The best hitters ward off age and remain productive through their late 30s, and Martinez is a great hitter. But history tells us these deals fail more often than they work out. Betting on a player several years past his prime is always a gamble, one that rarely pays off.